Sir Ranulph Fiennes, Sir Mo Farah and Dame Ellen MacArthur are among the high-profile Brits who will guest-edit the UK edition of National Geographic magazine in 2018.
Each edition of the monthly magazine will have a notable guest editor to mark 130 years of the publication.
Physicist Brian Cox, actress Archie Panjabi, model and actress Lily Cole, acid attack survivor Katie Piper and Tate director Dr Maria Balshaw will also serve as guest editors.
Each one will curate and create a range of features for the magazine, as well as content for the website.
Explorer Sir Ranulph, 73, will edit the January issue of the magazine and share previously unpublished pictures of his expeditions.
Susan Goldberg, global editor-in-chief of National Geographic, told the Press Association: "He is the Guinness world record record holder, he's described as earth's greatest living explorer and exploration is so key to everything we do, whether that means exploring new and unknown places or exploring scientific innovation, so we thought it was absolutely perfect.
"What he does and what we like so much, and what we think readers will like so much, is he gives us a peek behind that amazing title.
"He really talks about who he is, he went in to his own photograph vault with our editors and he is sharing for the first time some never-before-published photographs of some of the exploration he does and in a Q&A he shares: 'You're constantly fighting the uninvited wimpish voice in your own head'.
"Don't we all do that every single day? So, here is the guy who is the world's greatest explorer and he thinks the same thing that I do every day."
She said the guest editor programme will "let readers and viewers in on who are these folks really are".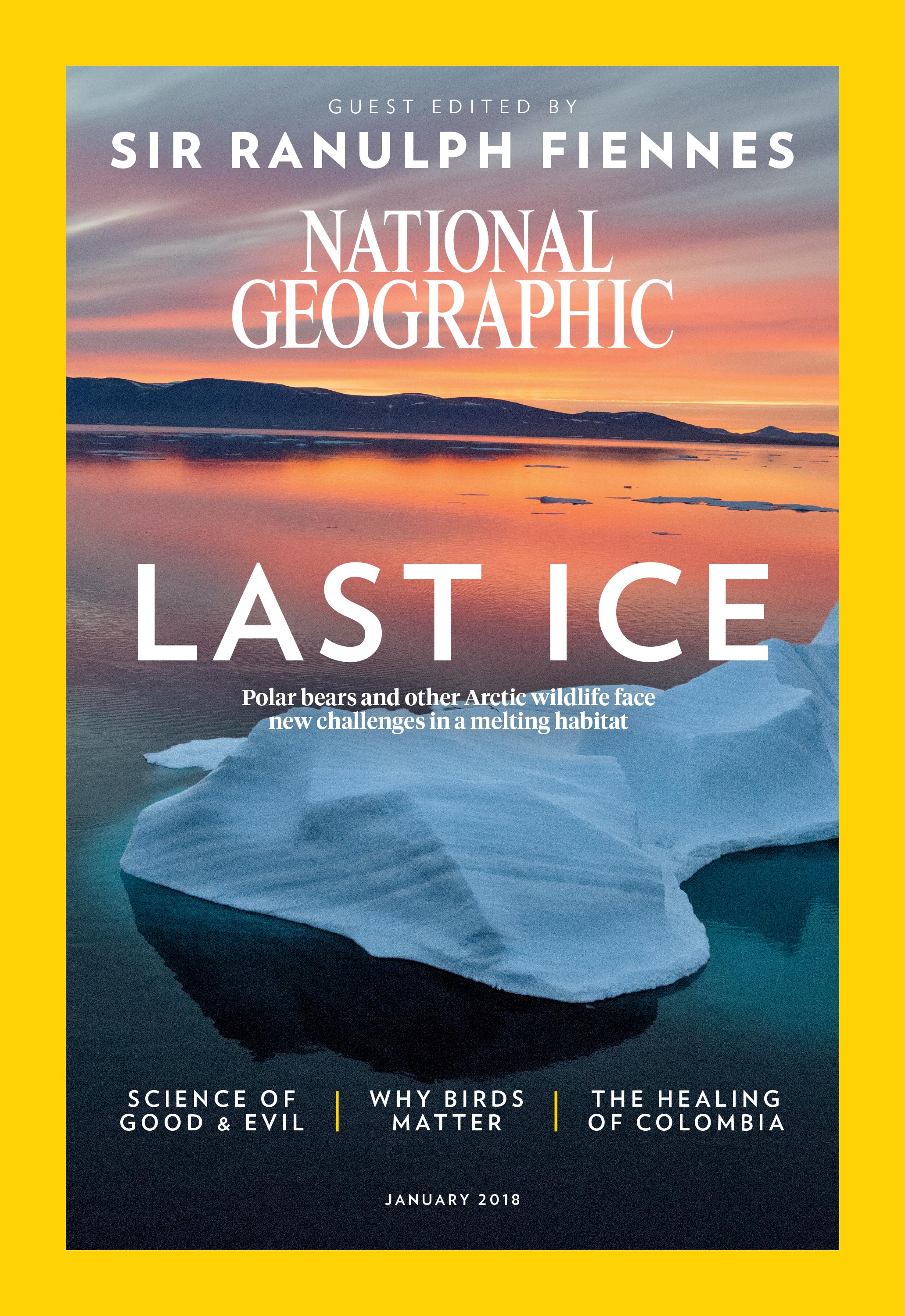 She added: "These people, because of their own profile and own accomplishments, can draw even more attention to some of these really important issues and they are all fantastic at helping explain these important issues.
"For example, Ellen MacArthur's foundation's work in eradicating plastic from the ocean, that is a topic that not only is she passionate about but we are really passionate about, so it was a perfect synergistic way for us to work together."
In Sir Ranulph's editor's letter, she writes: "As a child, growing up in South Africa, and later at school in England, I remember happily browsing through back issues.
"Now, at the age of 73, I wonder how much the articles I read back then sparked my young imagination; whether perhaps they inspired my later expeditions in any way."